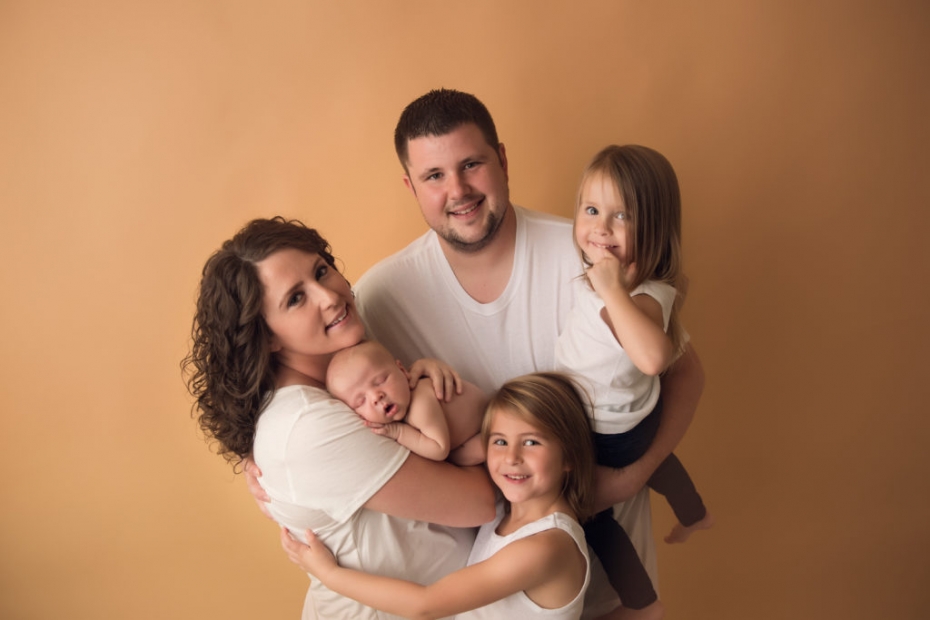 Hi, I'm Stephanie. I'm located in Avon, Indiana and a central Indiana native. Born with a love of writing and reading, I attended Butler University to study journalism. Not long after, I married my high school sweetheart while he was on leave from his first tour of duty in Iraq. We moved to Ft. Wainwright where I attended the University of Alaska and reported for the college newspaper. Here I found myself drawn to recording the stories of everyday people and through my photographs I am able to do just that.
When my oldest daughter was born six years ago, so was my love of photography. I fell in love with every moment of her life and wanted to document it, so I learned how to stop time for a fraction of a second and hold it in my hands.
I'd love to do the same for you.
Please hit the contact button to send me an e-mail to book your newborn photography session.
Image of my family above by Rachel Vanoven Photography.